Welcome to the Homepage of the De Anza Chapter
of the American Rhododendron Society!







Who We Are:
The American Rhododendron Society is a non-profit organization whose purpose is to encourage interest in and to disseminate information about the genus Rhododendron. Members' experience ranges from novice to expert. Society activities include public education, flower shows, seed exchanges, scientific studies, and communication through publications and local and national meetings. ARS chapters are located throughout the United States and Canada and in Denmark, Finland, Holland, Scotland, Sweden and Sikkim.
The De Anza Chapter is composed of American Rhododendron Society members who hold meetings and sponsor events in the "Silicon-Valley" region of Northern California. Non-members and guests are always welcome to attend Chapter meetings and events.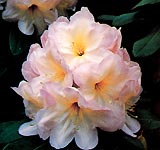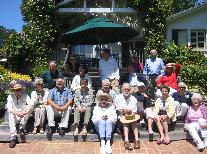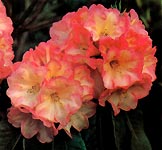 President: Bee Brown………..beebrown01@gmail.com
Secretary: Erika Enos .......... dble11@yahoo.com
---
Next Meeting:
Wednesday, February 20, 2019 - 7:30 pm - 9 pm
Los Altos Masonic Hall
146 Main St, Los Altos

Talk:
"2018 International Rhododendron Conference in Germany"
by Tim and June Walsh
Tim & June Walsh will give us a travelogue of the Germany Rhododendron convention held in May of 2018. They also visited Northern Wales before going to Bremen, Germany. Tim will show areas and highlights of both. The Walsh's are very active in the ARS Eureka Chapter and in the national Society in many capacities. Tim also has been instrumental in developing the Moss Family Temperate Woodland Garden at Humboldt Botanical Garden. June is a recent ARS Gold Medal honoree.
---