Welcome to the Homepage of the De Anza Chapter
of the American Rhododendron Society!







Who We Are:
The American Rhododendron Society is a non-profit organization whose purpose is to encourage interest in and to disseminate information about the genus Rhododendron. Members' experience ranges from novice to expert. Society activities include public education, flower shows, seed exchanges, scientific studies, and communication through publications and local and national meetings. ARS chapters are located throughout the United States and Canada and in Denmark, Finland, Holland, Scotland, Sweden and Sikkim.
The De Anza Chapter is composed of American Rhododendron Society members who hold meetings and sponsor events in the "Silicon-Valley" region of Northern California. Non-members and guests are always welcome to attend Chapter meetings and events.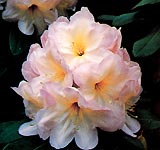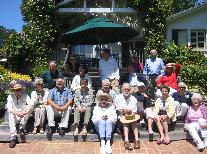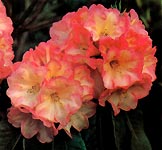 President: Bee Brown………..beebrown01@gmail.com
Secretary: Erika Enos .......... dble11@yahoo.com
---
Next Meeting:
Saturday, June 16, 2018 - 11:30am - 2 pm
Bee Brown's home in Portola Valley

EVENT:
End Of Season Pot Luck Party
Plant Exchange
Officer Election For next year.
Please email Erica Enos (dble11@yahoo.com) or call Christy (650) 424-8007 if you need Bee's address and/or directions.
The Chapter will provide the main dish plus drinks. Please bring the following according to the following designations:
Last name beginning with:
A - G: Desserts
H - Q: Appetizers
R - Z: Salads
Please, also bring plants to share.