Welcome to the Homepage of the De Anza Chapter
of the American Rhododendron Society!







Who We Are:
The American Rhododendron Society is a non-profit organization whose purpose is to encourage interest in and to disseminate information about the genus Rhododendron. Members' experience ranges from novice to expert. Society activities include public education, flower shows, seed exchanges, scientific studies, and communication through publications and local and national meetings. ARS chapters are located throughout the United States and Canada and in Denmark, Finland, Holland, Scotland, Sweden and Sikkim.
The De Anza Chapter is composed of American Rhododendron Society members who hold meetings and sponsor events in the "Silicon-Valley" region of Northern California. Non-members and guests are always welcome to attend Chapter meetings and events.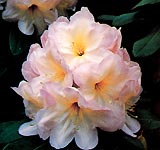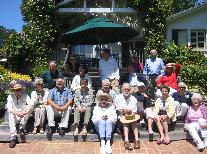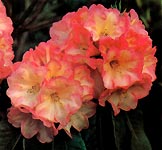 President: Bee Brown………..beebrown01@gmail.com
Secretary: Erika Enos .......... dble11@yahoo.com
---
Next Meeting:
Wednesday March 21, 2018 - 7:30 - 9pm

Hillview Community Center
Room 18, 97 Hillview Ave., Los Altos, CA
Talk:
What's in a Name?
by Bruce Palmer
Bruce's talk will detail how the genus Rhododendron got its name, what some of the unique characteristics of the genus are and why there are subgenera. Bruce began his career as a science and math teacher at Ferndale High School in Humboldt County in 1960. In 1968, he had the opportunity to start the biology program at the University of Hawai'i's new Maui Community College. Bruce taught lower division biology courses there for 25 years, retiring in 1993 as Chief Academic Officer (Dean of Instruction) of the college. Bruce and Nelda moved back to Humboldt County at that time. Since Bruce's retirement, he has remained active in his field by volunteering at the Humboldt Botanical Garden, being an active member of the Eureka Chapter of the American Rhododendron Society, and by writing a column on biological terms for the Eureka Chapter's monthly newsletter, and quarterly word articles for both the Journal of the American Rhododendron Society and the Botanical Guardian of the Humboldt Botanical Garden. Bruce was the recipient of the University of Hawai'i Regents' Medal for Excellence in Education in 1975 and the American Rhododendron Society's Gold Medal in 2015.