Welcome to the Homepage of the De Anza Chapter
of the American Rhododendron Society!







Who We Are:
The American Rhododendron Society is a non-profit organization whose purpose is to encourage interest in and to disseminate information about the genus Rhododendron. Members' experience ranges from novice to expert. Society activities include public education, flower shows, seed exchanges, scientific studies, and communication through publications and local and national meetings. ARS chapters are located throughout the United States and Canada and in Denmark, Finland, Holland, Scotland, Sweden and Sikkim.
The De Anza Chapter is composed of American Rhododendron Society members who hold meetings and sponsor events in the "Silicon-Valley" region of Northern California. Non-members and guests are always welcome to attend Chapter meetings and events.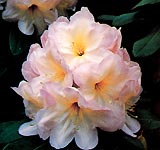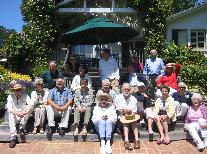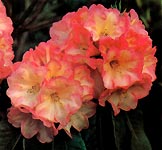 President: Bee Brown………..beebrown01@gmail.com
Secretary: Erika Enos .......... dble11@yahoo.com
---
Next Meeting:
Wednesday, October 17, 2018 - 7:30pm - 9 pm
Los Altos Masonic Hall
146 Main St., Los Altos, CA
Meeting Room is on lower level, enter bldg via back entrance.

Talk:
"Rhododendrons and Trees: Towards A More Floriferous Co-existence"
by Ted Kipping
We think of rhododendrons and azaleas as "shade plants". These shrubs, which can flower heavily need w-a-y more light than most home gardeners think to give them. Minimally, they should be given at least morning light. Come find out ways to improve the light situation for your flowering specimens while retaining your trees. Join us for a presentation of "Rhododendrons & Trees: Towards A More Floriferous Co-existence". Ted has spoken to us in the past and is an informative and entertaining speaker, plus a wonderful photographer. Please come to this great presentation.
---