Welcome to the Homepage of the De Anza Chapter
of the American Rhododendron Society!







Who We Are:
The American Rhododendron Society is a non-profit organization whose purpose is to encourage interest in and to disseminate information about the genus Rhododendron. Members' experience ranges from novice to expert. Society activities include public education, flower shows, seed exchanges, scientific studies, and communication through publications and local and national meetings. ARS chapters are located throughout the United States and Canada and in Denmark, Finland, Holland, Scotland, Sweden and Sikkim.
The De Anza Chapter is composed of American Rhododendron Society members who hold meetings and sponsor events in the "Silicon-Valley" region of Northern California. Non-members and guests are always welcome to attend Chapter meetings and events.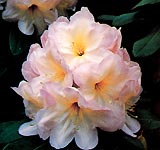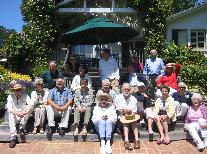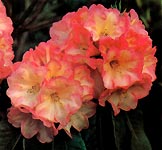 President: Bee Brown………..beebrown01@gmail.com
Secretary: Erika Enos .......... dble11@yahoo.com
---
Next Meeting:
Wednesday, November 14, 2018 - 7 pm - 9 pm
Veterans Memorial Senior Center
1455 Madison Ave., Redwood City, CA

Talk:
"Camellia and Azaleas Blooming Now"
by Tom Nuccio
This month we will have a joint meeting with the Camellia Society, in Redwood City. The speaker will be a favorite of ours, Tom Nuccio of Nuccio Camellia and Azalea Nursery. Tom will talk about camellias starting to bloom now: the sasanquas. He will discuss the benefits of having these plants in our gardens, which provide color when not much else is blooming and he's bringing examples of these fall blooming plants. He'll also discuss azaleas for fall bloom.
---