Welcome to the Homepage of the De Anza Chapter
of the American Rhododendron Society!







Who We Are:
The American Rhododendron Society is a non-profit organization whose purpose is to encourage interest in and to disseminate information about the genus Rhododendron. Members' experience ranges from novice to expert. Society activities include public education, flower shows, seed exchanges, scientific studies, and communication through publications and local and national meetings. ARS chapters are located throughout the United States and Canada and in Denmark, Finland, Holland, Scotland, Sweden and Sikkim.
The De Anza Chapter is composed of American Rhododendron Society members who hold meetings and sponsor events in the "Silicon-Valley" region of Northern California. Non-members and guests are always welcome to attend Chapter meetings and events.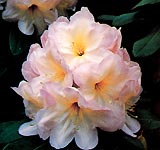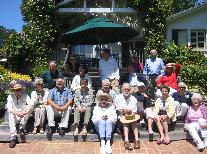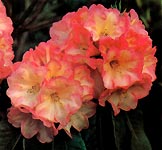 President: Bee Brown………..beebrown01@gmail.com
Secretary: Erika Enos .......... dble11@yahoo.com
---
Next Meeting:
Wednesday February 21, 2018 - 7:30 - 9pm

Hillview Community Center
Room 18, 97 Hillview Ave., Los Altos, CA
Talk:
Innovative Organic Vegetable Gardening
by O'Malley Stoumen
O'Malley Stoumen was born and raised in Palo Alto and after more than 30 years away returned to Palo Alto 12 years ago. She has spent more than 40 years focusing on growing fruits and vegetables. Her garden has been on many local garden tours. She is a frequent speaker to Bay area garden groups. O'Malley has written a digital book "Vegetable Gardening: The next Level" available on ITunes.